Fine brandies in Saarschleifenland
The distilling of fruit from meadow orchards into fine fruit brandies enjoys a very long tradition in Saarschleifenland. Today, many distillers still pursue this old skilled craft – both in the Saargau region with its extensive meadow orchards and in Hochwald with its fruit islands surrounded by woodland. And the products are certainly something to be proud of. High-quality fruit brandies are produced from apples, pears, Mirabelle plums or damsons, which can be purchased from the producers themselves or enjoyed in hotels and restaurants. One particular speciality of the region is the rare medlar brandy, endearingly called "Hundsärsch" ("dog's bottom") on account of the shape of the fruit.
The ideal way to end a regional meal..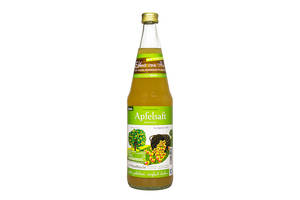 Losheim am See
Phone +49 6872 2366

Alles rund um's flüssige Obst: Apfelsaft in Spitzenqualität, Apfelwein von heimischen Streuobstwiesen, vitaminreiche Mehrfruchtsaftgetränke, spritzige Apfelsaftschorle, veredelte Liköre, vollmundig...
Details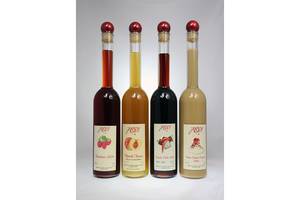 Losheim am See
Phone +49 6872 4562

Herstellung und Verkauf von Edelbränden, fruchtigen Likören und Spezialitäten. In eleganten Flaschen und edlen Schmuckflaschen, auch ganz nach Ihren Wünsche...
Details